Top 10 Population Health Management Provider 2022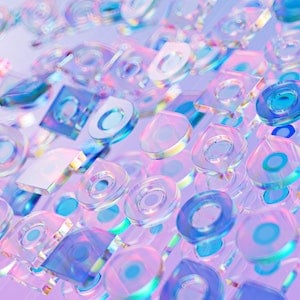 Senscio
"It's only understanding the cause and effect between our actions and our health that is going to help us apply the therapeutics to ourselves. That's what digital health is going to do, it's going to uncover the connection between our actions and our health," De says. "We've got the potential to completely change health care with this."
One of Piali De's favorite stories is an old Indian fable involving seven blind mice who encounter an elephant. The mice venture out to determine what is there: One brushes up against the elephant's trunk and insists it must be a snake. Another the elephant's foot, and declares, no, it is a pillar. And yet another the elephant's tail, which surely feels like a spear. It isn't until the final mouse runs the entire length of the elephant's body that the epiphany occurs: It is, indeed, an elephant!
For the roughly 4 in 10 American adults facing two or more complex chronic diseases, including diabetes, heart failure, hypertension and depression, navigating the health care system can often feel like being one of those blind mice. There are multiple providers to keep track of, and many different medications and instructions to manage. The details can be overwhelming, making it difficult to make necessary decisions about day-to-day care and resulting in repeat visits to local emergency rooms, unplanned hospital stays, missed days of work and overall disruption to their everyday lives.
Payors are demanding physicians do more to help these patients. With the Centers for Medicare & Medicaid's recent expansion of the use of telehealth, providers are being asked to help close gaps in access to care and better address the social determinants that affect the overall health of their patient populations.
Enter Senscio Systems, De's solution to help both patients and providers see the entire elephant. A Brown University-trained physicist with a background in creating artificial intelligence systems for U.S. Marines on the battlefield, De cofounded Senscio in 2010 with the aim of creating a comprehensive system for whole-patient health with the home at its epicenter. She wants to empower patients to take control of their own health and quality of life, giving them the tools to make better choices about their care, while also making it easier for physicians tasked with managing the population health of their patient panels.
Harnessing the power of AI to simplify chronic care management for the patients who need it the most, Senscio enables these adults to live longer independently while easing the burden on the medical providers who care for them. Drawing upon a wealth of knowledge aided by nationally recognized thought leaders including Jim Roosevelt Jr. and Drs. Soeren Mattke and Richard Goldstein, who serve on Senscio's board, the company has developed the nation's first AI-powered home-to-clinic digital therapeutics platform known as Ibis Health.
Bridging the care gap between visits to medical providers, Ibis Health engages patients in dynamic daily planning that allows them to take better care of themselves at home. Partnering with providers, Ibis Health allows primary care physicians to direct the focus of a patient's care plan, while leaving the day-to-day execution up to Ibis and its supporting staff.
Personalized care plans are realized through a continuously connected telehealth device that tracks users' daily vitals, symptoms, medication adherence, exercise, diet and other lifestyle choices. Instant health alerts and step-by-step instructions for self-recovery happen the moment a patient's vitals are out of range. Senscio's proprietary AI-powered platform thinks like a clinician, providing round-the-clock support to predict health exacerbations and flag risks for health decline. Ibis Health's dedicated team of physicians, APRNs and social workers remain on standby to provide additional assistance, typically delivering an average 90 minutes of live predictive, preventive and personalized medicine (PPPM) support per patient per month.
Senscio's patient-centered approach is making a difference for both individuals and the providers who care for them. In a recent study of patients suffering from severe chronic obstructive pulmonary disease (COPD), those utilizing Ibis Health had a 37 percent lower rate of hospital inpatient admissions. They also lived longer, with a five-year survival rate of 83 percent for those under the age of 70, compared to 70 percent of those not enrolled in Ibis Health.
Overall, 94 percent of users recommend Ibis Health to their friends or family.
Covered by Medicare Part B, Senscio's Ibis Health allows medical providers to extend their practice capacity with automated coordinated care, coaching & engagement, behavioral health integration and remote patient monitoring. And under CMS' chronic care management initiative, there is the potential to seek additional annual revenues of up to $3,000 per patient for virtual care administered to those who need it the most.
By transforming data into knowledge for timely and effective decision-making, Senscio is putting patients back into the driver's seat of their own well-being, while alleviating costs and burdens on the health care system. With research that suggests roughly 40 percent of people's health is based not on the medications they take, nor the genetics they are born with, but on the day-to-day behaviors they choose — what to eat, how to exercise, and so on — De, Senscio's CEO, believes the possibilities are endless.
Medhealth outlook magazine, December 2022